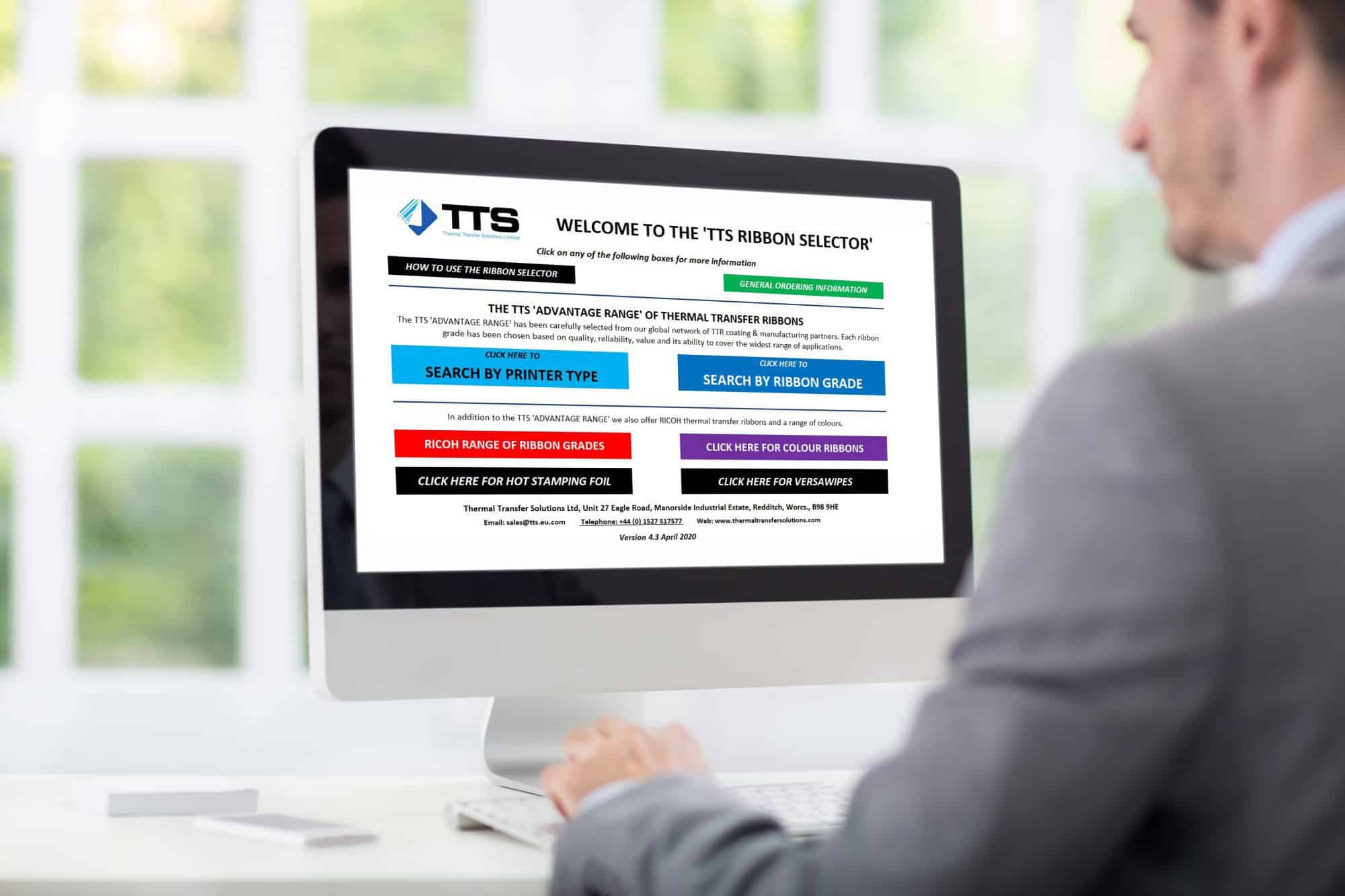 What is the TTS Ribbon Selector?
The TTS Ribbon Selector is a fantastic, Microsoft Excel based tool that helps resellers of thermal transfer ribbons find the correct ribbon size/configuration for their printer. It comes equipped with many different features and includes all of the resellers buy prices & sell prices – which are controlled by an adjustable margin percentage.
How can the Ribbon Selector help me?
Imagine you are asked to quote for a new thermal transfer ribbon opportunity, but don't really know where to start! We understand that thermal transfer ribbons are not the core business for many of our resellers so its no surprise that quoting and recommending ribbons can get confusing. The Ribbon Selector allows the reseller to find a suitable ribbon quickly and easily and displays all of the necessary ordering information such as box quantity, lead time and price.
Is the Ribbon Selector free of charge?
Yes! the TTS Ribbon Selector is a completely free of charge tool, designed purely with the reseller in mind.
Watch our short tutorial video below:
Have you got your copy? 
Request your free copy today by contacting us – sales@tts.eu.com